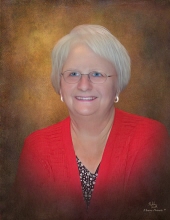 Arna Mae Thomas, 70, of Kite, KY, passed away at home Tuesday, January 12, 2021. She was born July, 10, 1950, in Deane, KY to Hage & Imalee Hall.
Visitation will be Thursday, January 14, 2021 from 6-9pm with a Prayer Service at 7pm at Hindman Funeral Services. Funeral Services will be Friday, January 15, 2021 at 1pm at Hemphill Baptist Church, with visitation on Friday from 11am-1pm at the church. Entombment will follow at Bethel Memorial Mausoleum in the Mountain Memory Gardens of Hindman, KY.
Memorial donations in Arna Mae's memory may be directed to the Hemphill Baptist Church.
Obituary courtesy of Hindman Funeral Services, Inc.