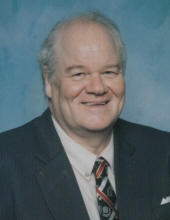 Rondal Cox, age 74, of Topmost, KY, passed away Thursday, November 7, 2019, at the Hazard Appalachian Reg. Med. Ct. in Hazard, KY.
He was born at Garrett, KY on June 27, 1945
Funeral services for Rondal Cox will be held at the Hindman Funeral Services Chapel, Sunday, November 10, 2019 at 11:00AM with Willie Duff officiating, Burial will follow at Mountain Memory Gardens at Hindman, KY. Visitation will be held at the Chapel Saturday evening after 6PM.
Obituary Courtesy of Hindman Funeral Services