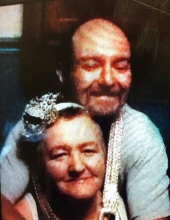 Eddie Sturgill, age 41, of Sassafras, Kentucky passed away Wednesday, November 27, 2019 in Sassafras, Kentucky. Sturgill was born July 17, 1978 to Toby Sturgil and the late Everage Sturgill.
Service will be 11AM, Sunday December 1, 2019 at the church. Visitation will be after 2PM, Saturday November 29, 2019 at the Tree of Life Church in Kodak, Kentucky. Billy Banks will be officiating. Burial will be at Carr Fork Cemetery -LittCarr, Kentucky.
Obituary courtesy of Nelson Frazier Funeral Home.