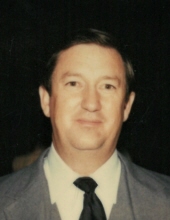 Thomas "Tom" Scott was born July 27, 1940 to the late Winfer and Mable Williams Scott. Tom entered into rest on January 3, 2020 after a prolonged battle with dementia and Parkinson's Disease.
A memorial service will be 1 pm, Saturday, January 11, 2020 at Riceville (New Bethel) Freewill Baptist Church in Paintsville, KY. Family will receive friends after the service. The online guestbook is available at www.stithcares.com
Obituary Courtesy of the Nelson Frazier Funeral Home.