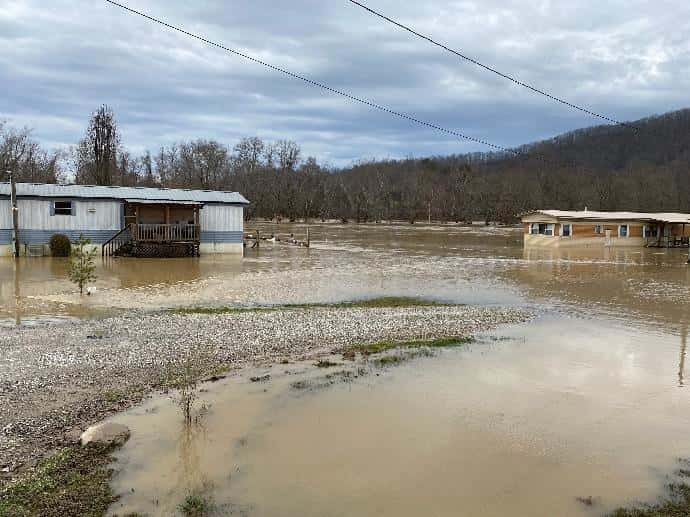 Whitley County is still recovering after last week's flooding, particularly where the Cumberland River runs through Williamsburg.
The Churches of Christ Disaster Relief Inc. out of Nashville sent a tractor-trailer full of supplies after reaching out to Shiner Church of Christ in Williamsburg.
There were more than 300 food boxes, as well as clothing, cleaning supplies, infant care items, water and more.
The ministry is still accepting donations for flooding victims. You can call them at 1-606-549-1372.
Photo Courtesy of WKYT