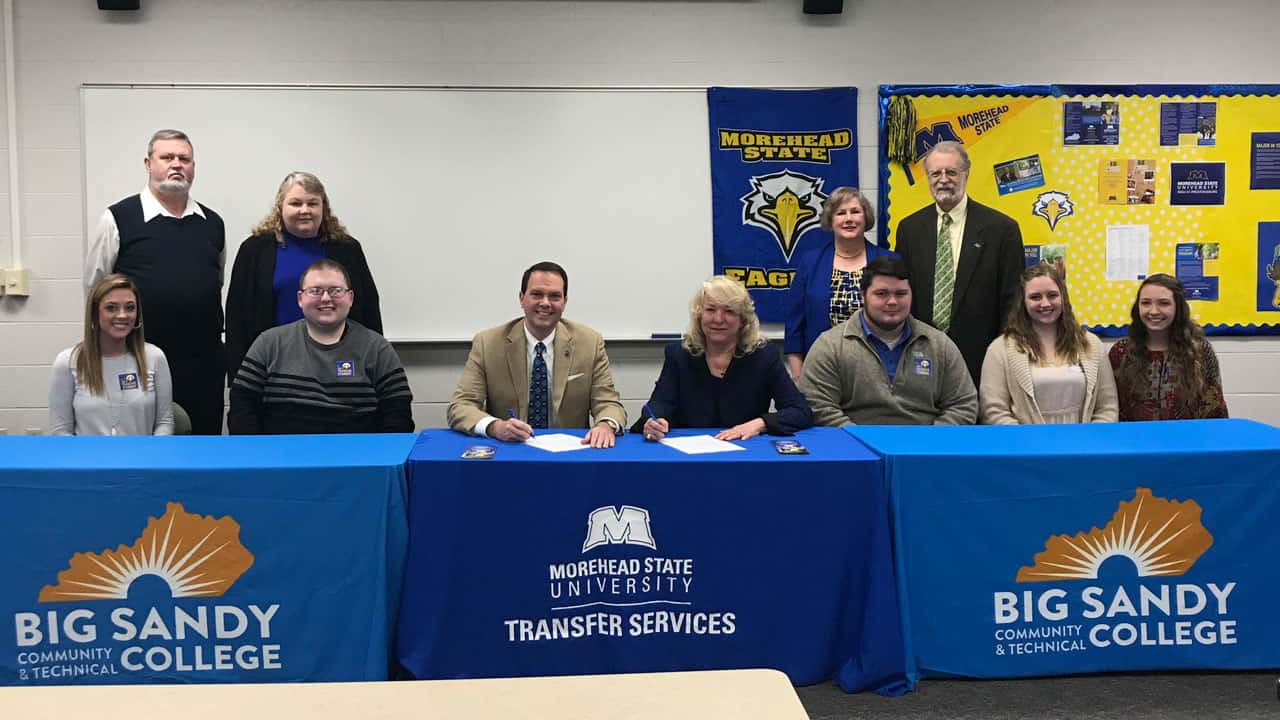 Big Sandy Community and Technical College (BSCTC) and Morehead State University (MSU) signed a Memorandum of Agreement on Tuesday, February 18 affirming joint
admission and reverse transfer for students between the institutions. The program, known as Eagle Express, provides academic advising and admissions counseling for bachelor's degree seeking students, from the beginning of their college careers at BSCTC to the point where they are ready to transition to MSU.
The partnership makes earning a university degree more accessible. Students participating in the program will have the benefit of advising from both schools, unofficial transcript review, and free
transcript exchange. In addition, there is no application fee to enter this program. The Reverse Transfer Agreement will assist students who have transferred to MSU to complete an associate degree at BSCTC. Students who have completed at least 45 credits at BSCTC without completing an associate degree will qualify.
"At Big Sandy Community & Technical College we appreciate that our students seek the lowest tuition rates in the state and choose to stay home to attend college. When they are ready to transfer, we want to make certain it is a seamless academic experience. Our students deserve the close partnership we have with colleges and universities such as Morehead State," stated Dr. Sherry Zylka,
President/ CEO of BSCTC.
For more information about reverse transfer, please contact Jeffrey Hicks, BSCTC Interim Director of Advising at Jeffrey.hicks@kctcs.edu or Sabrina Jude, BSCTC Academic Advisor at sjude0001@kctcs.edu