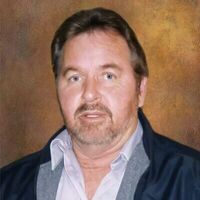 Larry Caudill age 72 of Salyersville, Kentucky passed away Wednesday, October 07, 2020 at the Kings Daughters Medical Center in Ashland Kentucky.
Funeral services will be conducted at 1:00 P.M. Saturday, October 10, 2020 from the Magoffin County Funeral Home Chapel with Elza Kestner and Howard Connelley officiating. Burial will follow in the Highlands Memorial Park Cemetery at Staffordsville, Kentucky.  Friends may visit the funeral home Friday, October 09, 2020 from 6:00 P.M. till 9:00 P.M. and any time prior to funeral services.
Due to the COVID – 19 pandemic, masks and social distancing are required.
Obituary courtesy of the Magoffin County Funeral Home