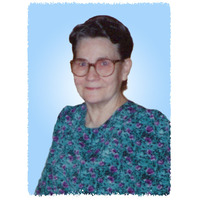 Myra Charles 88, of Shelbiana, Kentucky passed away Sunday, May 2, 2021,  at the Pikeville Medical Center.   Myra was born on May 28, 1932 to her parents the late Dorse Adkins and Georgia Thacker Adkins.  Myra was the wife of the late George W. Charles, a homemaker, and a member of the Little Creek Old Regular Baptist Church.
There will be a private family funeral.
Obituary Courtesy of Lucas and Son Funeral Home.