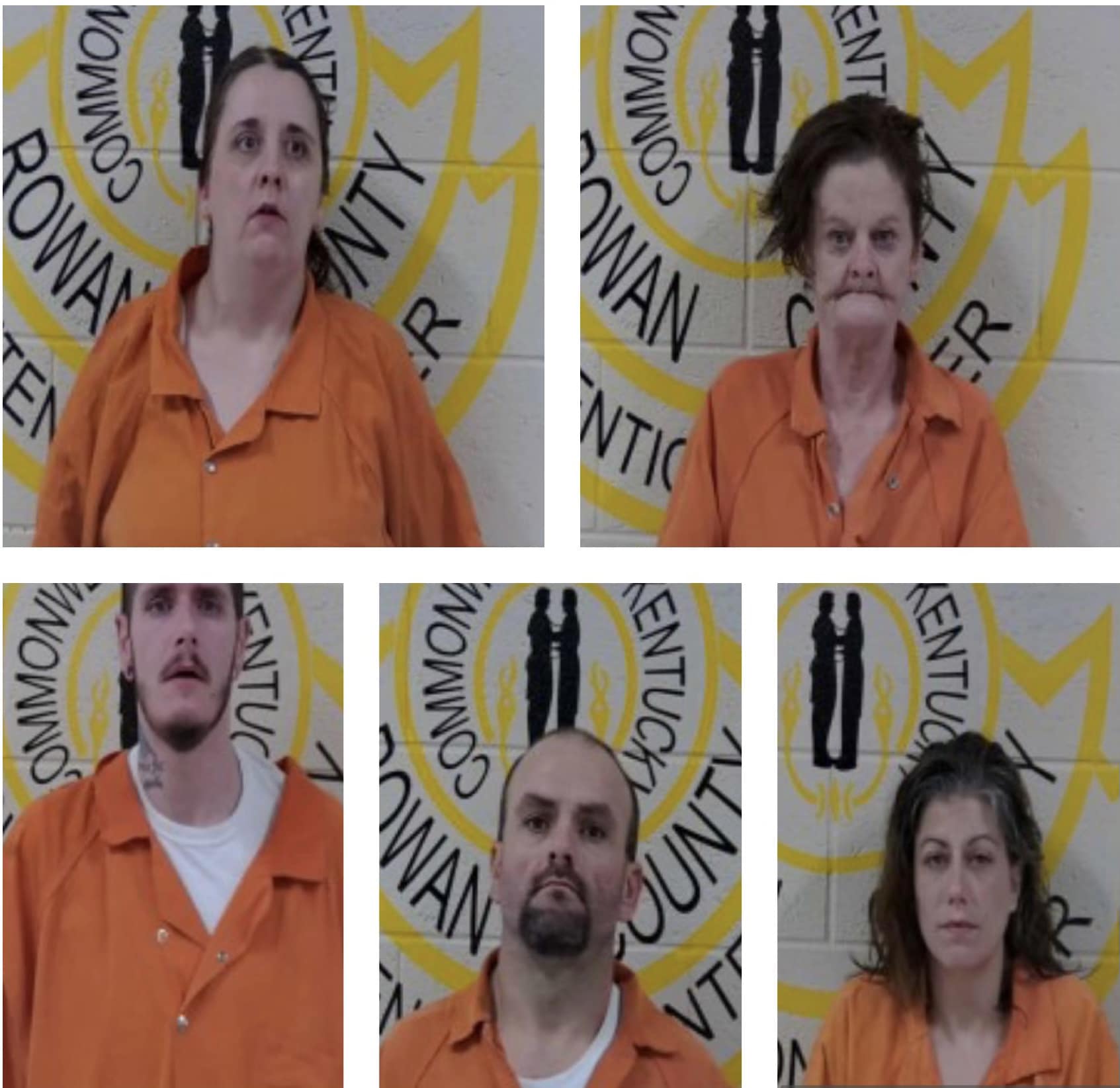 Morehead Police announced on their Facebook page that five people were arrested and charged with drug trafficking.
Officers with Morehead Police served a search warrant Early Friday morning at a home in Morehead on North Wilson Avenue.
Police discovered large quantities on what's speculated to be meth and heroin. Also during the search, police found drug paraphernalia and some cash.
The identities of the five individuals arrested are: 42 year old Elizabeth A. Turner, 58 year old Teresa J.Crum, 36 year old Paula K. Osborne, 40 year old Raymond B. Osborne and 24 year old Christopher S. Kidd. All of which are from Morehead.
All five suspects are charged with trafficking in a controlled substance.
However, Crum, Turner, Kidd and Osborne are charged with possession of drug paraphernalia. While Crum and Turner are the only 2 charged with wanton endangerment and endangering the welfare of a minor.
All five suspects were placed in the Rowan County Detention Center.