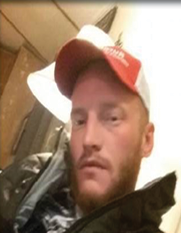 The Kentucky State Police is asking for the public's help in the search for a wanted man. 
Kentucky State Police are looking for 33 year old Ashley Wayne Harmon, who is wanted for failing to appear in court for auto theft, burglary, and violence and drug use charges.
He is described as being a white male who stands at 5 feet 8 inches tall and having green eyes. 
Anyone who has information concerning Harmon's whereabouts is asked to call Kentucky State Police Post 8 in Morehead at 606-784-4127