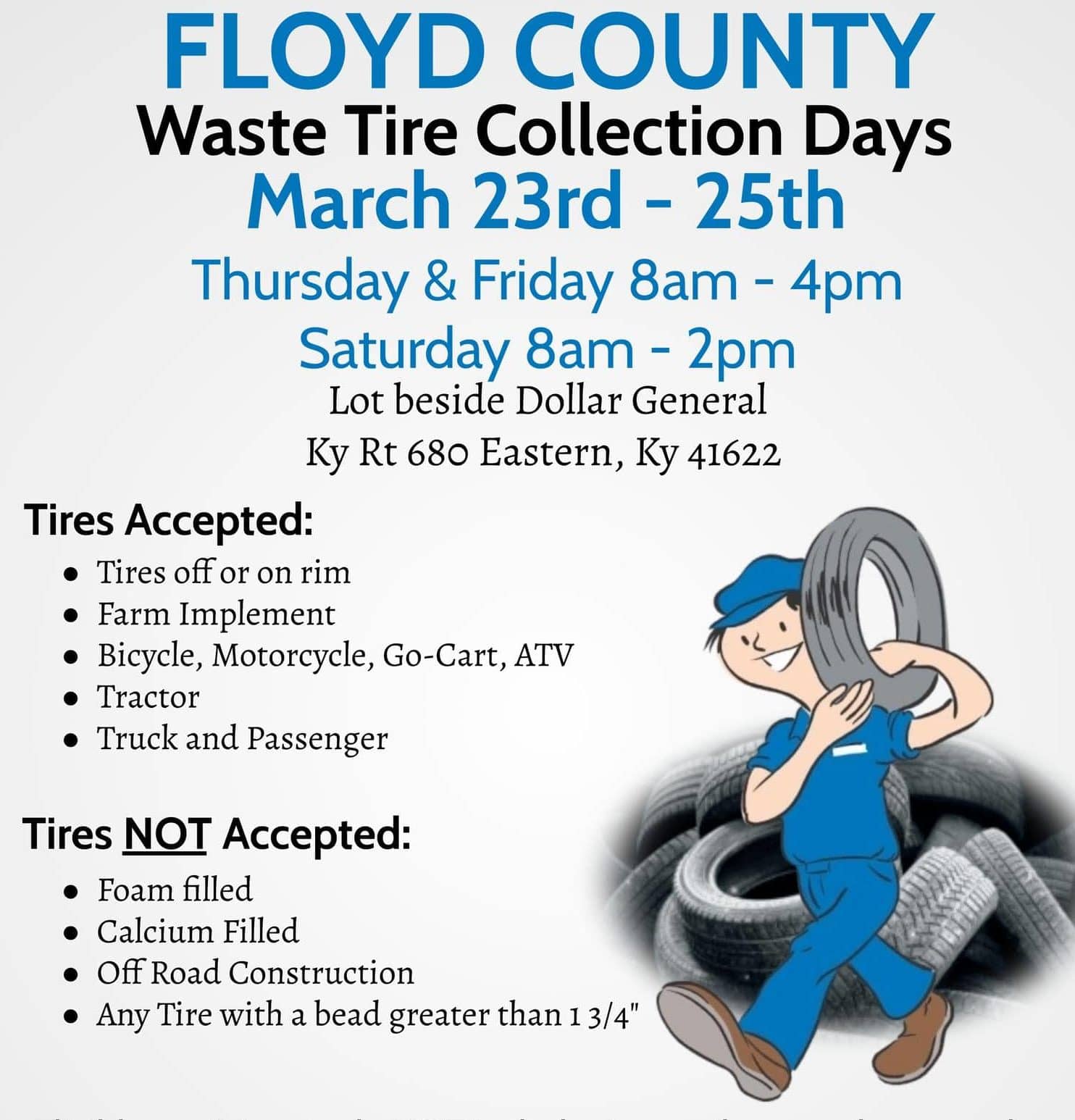 Floyd County Waste Tire Collection Days will be kicking off this Thursday and lasting through Saturday.
Tire collection will be from 8am to 4pm on Thursday & Friday and from 8am to 2pm on Saturday.
Tire collection will be at the lot beside the Dollar General on KY RT 680 in Eastern.
Tires that are accepted are Tires off and on rim, Farm Implement, Bicycle, motorcycle, go-cart, ATV, tractor, truck and passenger.
However, foam filled, calcium filled, off-road construction and any tire with a bead greater that 1¾ inches are not accepted.
The tire collection is sponsored by Floyd County and will be free to the public.