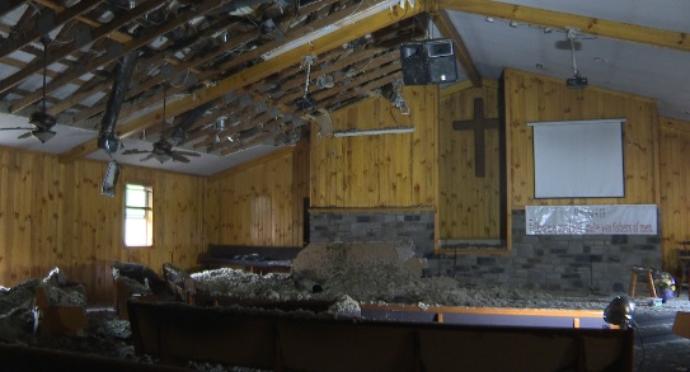 A room that is normally full of people was filled with fire Wednesday night.
Shortly after service at Panco Community Church, Pastor Jerry Rice heard a frantic knock at his door.
"There was a couple that beat on my door and they said that smoke was coming out of the church," Rice explained.
Racing to check out what was happening, Rice was horrified by what he saw.
"A lot of the pews were burnt and the whole ceiling was burnt," Rice added.
The flames heavily damaged the building but were unable to destroy the church's faith.
"Our hope is in Jesus. It is not in the building."
While this is not the first trial Panco Community Church has been through, its trust will remain in Jesus.