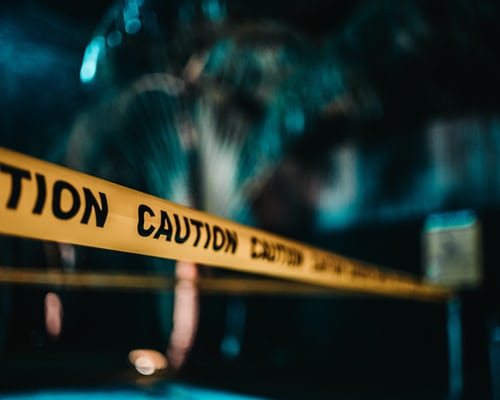 Whitley County dispatch got the call from Michael Reynolds at around 5:15 p.m. on Thursday, November 7th. It was sent to both the Whitley County Sheriff's Department and Williamsburg Police Department because of the proximity of the address. Williamsburg Police happened to get on scene first.
Reynolds told dispatchers that he had been shot. Dispatchers were unable to get a whole lot of information out of Reynolds due to his injuries. When Williamsburg Police arrived, they made contact with Reynolds in the kitchen of his home and found him shot in the leg.
Police Chief Wayne Bird said that while the officers were in the home more shots came out of a bedroom. That is when police pulled Michael out of the home and placed him into a cruiser where they drove down the road a short distance.
"The officers were still unsure of what they had in the house, so they secured the perimeter until additional officers could get there," said Bird.
A short time later another shot rang, which police soon found out came from Betty Reynolds who had shot herself in the left hand.
Betty is legally blind. Police and family also believe other health conditions may have played a role in the confusion.
"It took her about five minutes to realize 'hey, this is the police.' Because the first thing she said to us was she said 'my husband is gone on a hunting trip,'" said Bird.
The hunting trip is something Michael takes each year.
"He was due to leave that day all indications at this point we believe that Mr. Reynolds was loading some things into a vehicle. And, when she heard him go out she assumed that he had left for his trip," Bird said.
The police department was thankful that none of the officers were harmed as well as no further injuries to Michael or Betty.
A dog owned by the Reynolds family was on the back porch while police were entering the home. In the incident, the dog was shot. The family watched the dog overnight and he was taken to a veterinarian Thursday morning where he began recovering the gunshot.
Both Michael and Betty were also recovering on Thursday. Michael got to come home and as of Thursday afternoon, Betty was still recovering at the University of Tennessee.