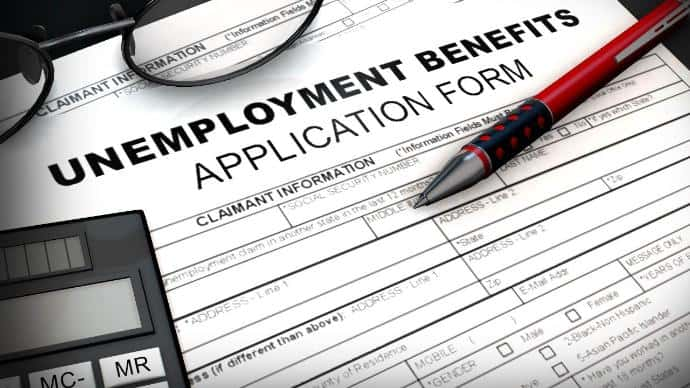 Thursday, Amy Cubbage, general counsel to Gov. Beshear, updated Kentuckians on unemployment insurance (UI).
"From the beginning of the pandemic through Dec. 31, we can tell you that we now have 82% of those claims that we received paid. About 10% of those claims are still pending, but the vast majority of those are from the last quarter of the year," said Cubbage. "While we won't rest until every claim is resolved, this is great progress in light of us receiving 1.6 million claims from about 650,000 people through the end of 2020."
Bank of America Debit Cards
"Claimants who did not change their method of payment from debit card to direct deposit in their UI account were moved on Feb. 1 to receive their benefits by paper checks that will arrive in the mail," Cubbage said.
If you received a paper check and believe you should not have received a check, please send that check back to: Office of Unemployment Insurance, Attention: BPC, 500 Mero Street, 4th Floor Frankfort, KY 40601
Include your name, contact information such as phone number and email address and a message that you never filed for UI.
Claimants who still have UI debit cards are reminded that the funds must be spent off the cards no later than Feb. 28.
Funds on the debit card after Feb. 28 will be returned to the state and then UI staff will process them back out to claimants in the form of a paper check.
Increased Fraud on Pandemic Unemployment Assistance (PUA) Claims
"New measures have been put in place to help slow down the increased fraud claims we are receiving," said Cubbage.
All PUA out-of-state claims have a stop on them until they can be verified.
UI staff are updating the office's fraud form and fraud information page on the Kentucky Career Center website in the next week so that people who believe to have their identity stolen can access the form online.
"For these situations, staff put a stop on the claim due to fraud which stops the claim from processing any further," Cubbage said. "After staff have reviewed the information, they will communicate to the person who had the claim filed against them. You will see prosecution on a local, state and national level in the coming months against the people committing fraud."
New User-Friendly Interface Tested Yesterday
"UI information technology staff have been working tirelessly on a new claimant experience for the UI system," Cubbage said. "A group of selected claimants tested the new interface yesterday and will be giving us feedback. Once the feedback is received and possible changes made we will launch this new application."
This is not a new UI system, but an enhancement to the welcome screens the user sees when they first log on to their account to make it more user friendly. Proposals are currently being reviewed for a new UI system.
Virtual Appointments
"We make every effort during the time you are scheduled to contact you," said Cubbage. "Our rule is, we call the claimant based on the phone number on their UI claim. If they do not answer the call, we will try the number they made the appointment with, and we also email the claimant.
"We then ask the claimant to email the staff person back before end of business day so that we can reach you and address your concern. If UI staff are unable to reach claimants, they will need to make another appointment. We make three attempts: two phone calls and one email."