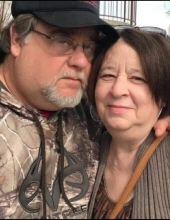 Jefferson Lee "Jeff" Hunt, age 61 of Prestonsburg, Kentucky, passed away on Thursday, February 18, 2021 at his residence. He was born March 31, 1959 in Floyd County, Kentucky to the late Thomas Jefferson & Anna Smith Hunt. He was the husband of Tanya Scalf Hunt.
Visitation will begin Tuesday, February 23, 2021 at 6pm at the funeral home and will continue all day Wednesday, February 24, 2021
Funeral Services will be held Thursday, February 25, 2021 at 1pm at Nelson Frazier Funeral Home, Martin, Kentucky
Burial will follow at Scalf Cemetery, Buffalo Creek, Prestonsburg, Kentucky
Obituary Courtesy of Nelson Frazier Funeral Home.