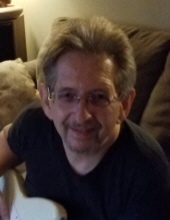 Charles Gordon Frye of Martin, KY, passed away at his residence, on Sunday, May 2, 2021 at the age of 67 years, 4 months, and 7 days. He was born Friday, December 25, 1953, at Martin, KY, son of the late Ralph Vernon & Jacqueline Music Frye.
A Celebration of Life Visitation will be held from 5:00 – 9:00 p.m., Thursday, May 6, 2021 at Nelson Frazier Funeral Home, Martin, KY. Arrangements by Potter Funeral Home, West Liberty, KY.
COVID-19 regulations will be followed per the State & CDC guidelines. Please wear a face covering and practice social distancing.
Obituary courtesy of Nelson-Frazier Funeral Home