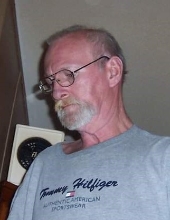 Lester Thomas Judd, age 69 of Martin, Kentucky, passed away on Monday, March 13, 2023 at Our Lady of the Way, Martin, Kentucky. He was born October 17, 1953 in Spokane, Washington to the late Arthur & Carol Majors Judd.
Visitation will begin Tuesday, March 14, 2023 at 5pm at the funeral home
Funeral Services will be held Wednesday, March 15, 2023 at 1pm at Nelson Frazier Funeral Home, Martin, Kentucky with Ted Shannon officiating
Burial will follow at Drift Cemetery, Drift, Kentucky
Obituary courtesy of Nelson-Frazier Funeral Home, Inc.