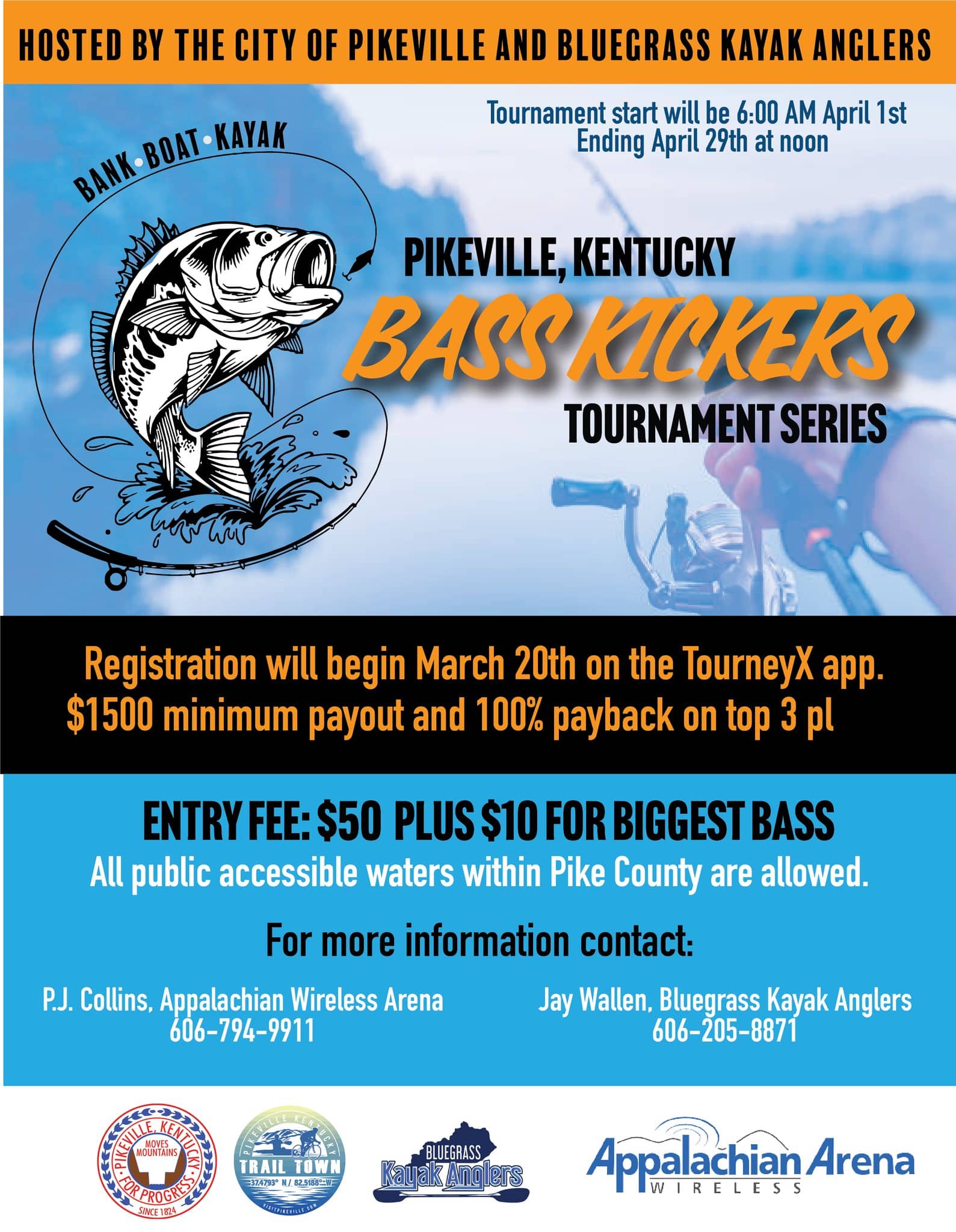 The City of Pikeville and Bluegrass Kayak Anglers are hosting a fishing tournament called "Bass Kickers Tournament Series".
Fishermen all around the area are invited to participate in the tournament to prove who is the best fisher around.
Registration for the tournament will begin this coming Monday on the TourneyX app.The tournament has a minimum reward payout of $1500 with 100% payback on the top 3 placements.
The entry fee is $50 plus $10 for biggest bass. All public accessible waters within Pike County are allowed.
To learn more about the tournament, you can call P.J. Collins with the Appalachian Wireless Arena at 606-794-9911 or Jay Wallen with Bluegrass Kayak Anglers at 606-205-8871